Take control of your asset lifecycle

Take control of your asset lifecycle
Manage your content from wherever you are

Import and secure all kinds of documents and media content with up to 8K resolution. Enrich it with meaningful metadata thanks to our powerful indexation system, making it much easier to find any type of file

Work on your media content via our third-party software integration. Edit your files with your favorite editing software and seamlessly return to our web-based platform to manage your media

Secure your valuable data with our storage & archive capabilities. From high-performance server storage to long-term cold storage, you will never lose track of where your media is located.
Thanks to our rights management system, you can manage user access and share content with internal or external stakeholders while maintaining complete control of your content
Streamline your operations to automate tasks and save time
Let the software work for you thanks to its integrated Workflow Manager. Configure and chain tasks from transcoding to validation, and much more, with our easy-to-use interface.

Reducing human interaction by automating recurring tasks allows you to enhance your organization's productivity and eliminate the need for employees to do more menial, time-consuming tasks.
A centralized hub
for your valuable data
Immediate access to all of your contextual information
With our customizable dashboard, you can track and manage all your media interactions from one location. From a notification center to a list of favorites, you can access all the information that interests you in the blink of an eye.
Entirely customizable, this section will save you time by showing you a tailored overview of your activity: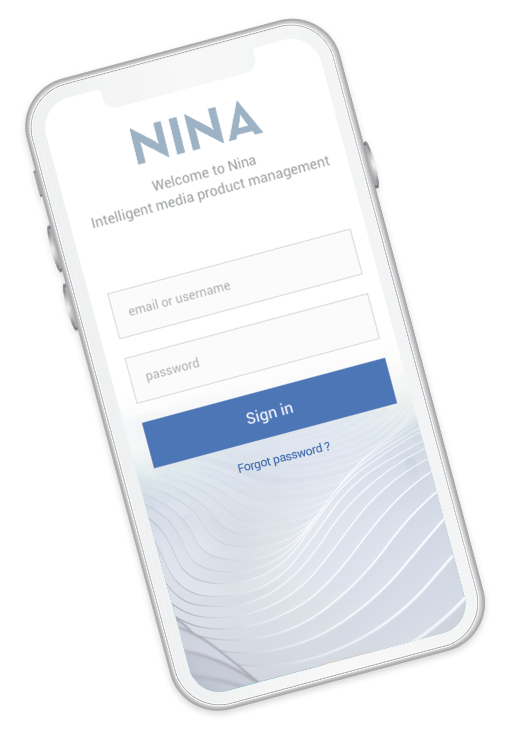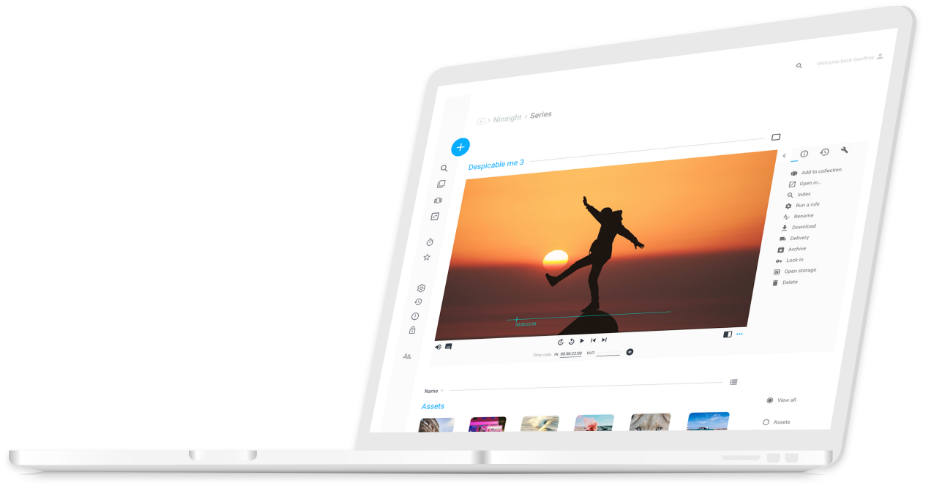 Access all
your media in seconds
Seamlessly navigate through the system or use the advanced search tool
We offer two ways to access your data. You can either navigate through your files with a TreeView-like display so that you can easily find what you are looking for with this natural hierarchical organization system.

Or you can use the power of the advanced search that employs highly detailed metadata and chained request, giving you access to your content in no time at all.
Rules engine & Automation
Set an unlimited number of rules to streamline your workflows
Use your media's detailed metadata as triggers to launch preset rules so that you can focus on more important activities. All the Media Asset Manager functionalities are available to be chained into complex rules to automate even your most complicated business needs: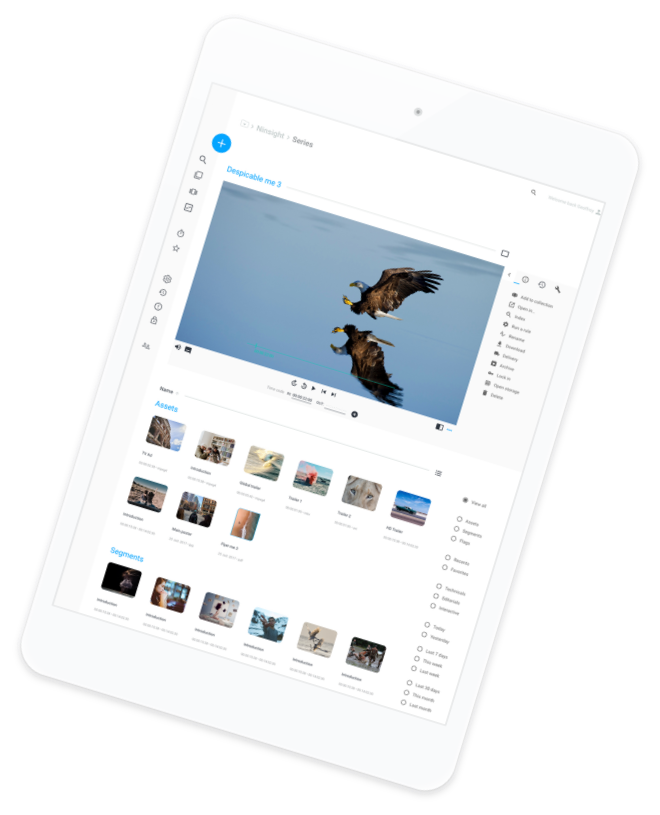 Access your content anywhere, at any time and from any device with our user-friendly interface developed to meet your every need.

Browse your file system or drag and drop files in any format with up to 8K resolution. Use the watch folder set-up option for automatic import.

Enrich your files with metadata to index and easily locate them. Launch automated rules and workflows for specific metadata.

Create your proxy for consultation or operate any type of transcode using our integrated transcoder or external tools.

Consult your media on our high-quality player. Use the generated timeline to navigate and annotate the video for other users.

Share access to specific content with internal and external stakeholders thanks to the powerful rights access management system.

Store less used content on long term servers or on LTO tapes, and restore it in no time whenever you need to work on it.

Create rules and triggers through our rules engine editing system to automate tasks that don't actually need human supervision.

Keep track of jobs you are working on with our activity dashboard that provides you with a tailored overview of your user history
20 years of expertise
in media asset management
Our commitment to bringing you the most reliable software
1-free consulting session!