News, Live & Off-line Subtitling

Protitle Live customers produce high-quality subtitles for news, sports and other live shows.
We make live subtitling as cost-effective, accurate, fast and easy as possible by advising on the use of tools for speech recognition, fast keyboard input and automatic downloads of scripts and runorders.
Speech recognition ! Subtitling at the speed of light !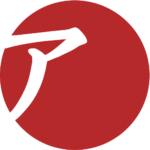 NINA Protitle Live, news & live subtitling
Our commitment to bring you the most reliable Software
PROTITLE LIVE is a complete subtitling solution for live and offline subtitling.
Based on speech recognition, this innovative solution offers a wide range of applications to create real time subtitles on air or subtitle files to be transmitted later.
PROTITLE LIVE is used when the transcript cannot be recorded in advance: conferences, lectures, etc.
Our solution now benefits from a brand new functionality allowing the user to reuse saved subtitles later and in different forms (printing, on-lining, file conversion in different formats: PDF, Word, RTF, SVG, etc.). Each client can personalize his file exports through one or several XSLT transformation files. Once the file created, you can choose the type of export and the page layout you need in just a click.
Synchronization module
With a video and an independent plain text, PROTITLE LIVE takes care of producing a synchronous subtitling. The user opens the file, imports the text and synchronizes it word after word by listening to the sound. The subtitle file and the video are thus synchronous.
A distributed and secured subcontracting for a better productivity
Facing increasing subtitling needs coming from accessibility laws, PROTITLE LIVE allows sharing the workload between several operators, simultaneously or alternatively, at one or different places.
The software sets up rapidly and easily, for live or recorded programs, in one or several languages and whatever the number of people working on it.
Within the framework of remote working, the "Studio" version of PROTITLE LIVE ensures a fully secured network between the live broadcasting department and the independent subtitling laboratory.
Accessibility to information and education for all
Based on speech recognition, PROTITLE LIVE is part of an initiative that aims at giving the deaf and hearing-impaired access to live TV programs. Today, this innovative solution can apply to many contexts and is presented as the favored tool of companies and organizations committed to broadcast information to a large audience or targeted communities.
Whatever the task (live subtitling, increase in the traditional subtitle production, transcription in one or several languages of conferences, lectures or  international festivals), PROTITLE LIVE keeps the same working principle: a parrot repeats what he hears, adds punctuation and then another operator checks the subtitles and corrects them if necessary before their broadcasting.

AYATO 3 is our professional subtitling preparation software, used by freelancers, broadcasters and subtitling houses worldwide.
Open-caption translation subtitles in any language, closed-caption access subtitles – all can be produced in record time with our intuitive design and advanced productivity tools.
Our commitment to bring you the most reliable Software
Based on AYATO, the AYATO 3 System combines all of the AYATO and AYATO NX functionalities, enhancing productivity and usability even further.
AYATO 3 can be used to produce subtitles easily, efficiently and accurately for any recorded media. It supports a comprehensive range of media and file formats, ensuring compatibility with all production and delivery requirements.
AYATO 3 blends the human skills of the subtitler or translator with state-of-the art audiovisual analysis and speech processing. This delivers high productivity and greater accuracy – the advanced features assist in capturing accurate timecodes, checking spelling and timing, and ensuring that files are consistent with client specifications.
NINA has heavily invested into the AYATO 3 System, which represents a major step forward for the captioning and subtitling industry, ensuring that AYATO remains, by far, the most powerful and sought after system available. OFF LINE SUBTITLING & CLOSED CAPTIONING – UNICODE – SD/HD
AYATO 3 can run in any language and delivering to any format:
Open or closed captions for TV (SD/HD)
DVB subtitles
Non-linear editors
Digital cinema
Web streaming
The flexible and easy-to-learn user interface enables each user to personalise toolbars, screen layout and preferences. Style templates can be set up to accommodate different clients, or to reflect the variations in approach between translation subtitling and the preparation of subtitles for deaf and hard-of-hearing people. AYATO 3 is a proven product that continues to evolve to meet market needs. Its premium feature-set includes all the capabilities that skilled subtitlers demand: flexible import/export, Unicode language support, shot change detection, audio waveform display with speech presence detection, multilanguage spell-checking, text entry using speech recognition, and even text-to-speech synchronisation. AYATO 3 is delivered with a great number of functionalities. However, we separated some nonessential options for classic subtitling operations (these options can be necessary in certain workflows). It is possible to add these options later on, by a simple update of the software key.
To try Protitle Live or Ayato 3